Happy Holidays!
Thank you to all who joined us at our Holiday at the Homestead open house. Enjoy the holidays and have a happy new year!
Grant from the Dorothy Koch Trust provides gutters
Thank you to the family of Dorothy Koch, whose grant has made it possible for us to replace the gutters on the homestead -- an essential repair! Money from the Koch trust is awarded to support the needs of organizations that work with children.
Upcoming Events
Feb. 7 - Membership dinner at Carillon Brewing Co.
Feb. 8 - Far Hills Speaker Series– Boulders, Bedrock and Brewing Water. How local geology has influenced the history of Oakwood and surrounding area, Dr. David Schmidt, Wright State University; Wright Memorial Public Library, 2 p.m.
Contact Us:
Long-Romspert Homestead
1947 Far Hills Ave.
Oakwood, Ohio 45419
(937) 299-3793
info@oakwoodhistory.org
Directory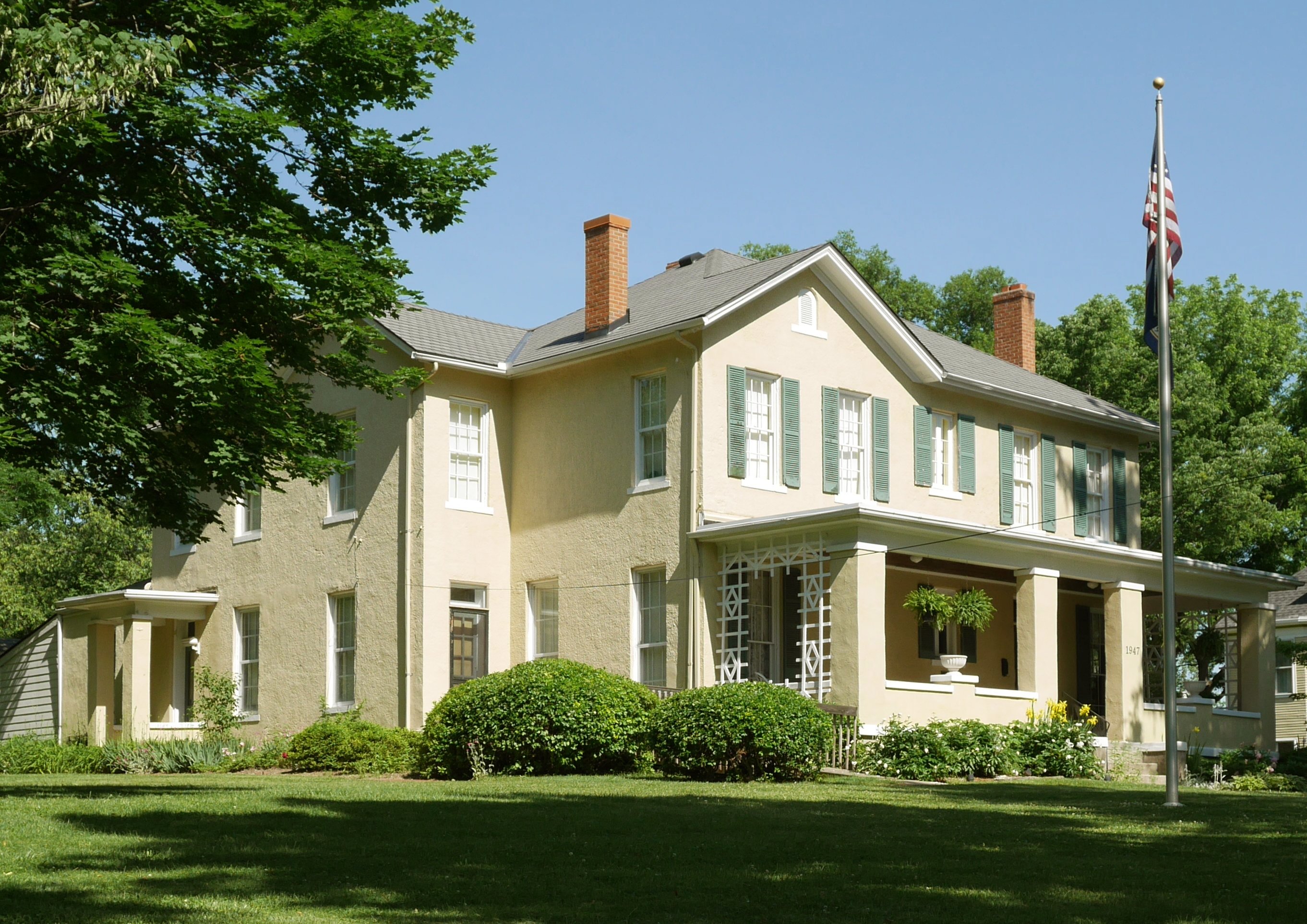 Schantz Historic District 100 years old
If you missed our celebration in October, you can still take a self-guided walking tour of the Schantz Historic District with our $2 guide, available at our Online store. The area is on the National Register of Historic Districts.
We love volunteers!
Can you spend a few hours helping out? Please leave a message at (937) 299-3793 or write to us at info@oakwoodhistory.org.
---
©2014 Oakwood Historical Society
1947 Far Hills Avenue | Oakwood, OH | 45419
(937) 299-3793
info@oakwoodhistory.org