Volunteering with The Oakwood Historical Society is an enriching experience, from working with and learning from knowledgeable and talented people to contributing to the important mission of the organization. The society is welcoming to all and offers a variety of opportunities to be part of our community. Everyone should consider supporting the society in whatever way; the time is both rewarding and satisfying!
Dorothy Koch Trust awards Society $5,000
Bill Koch of Oakwood recently presented a check to Linda Pearson, organizer of children's programs at the Oakwood Historical Society as well as its business manager. The grant came from a trust put together by Koch family members to honor their mother, the late Dorothy Koch, who was a teacher. Money is awarded to support the needs of organizations that work with children. The grant will go toward making some much-need repairs to the homestead, beginning with the gutters. Also pictured: Mark Risley, president of the Society.
Upcoming Events
Dec. 14 - Holiday at the Homestead and annual meeting
In the works for 2015!
The Far Hills Speaker Series with talks on the Wright Brothers, Woodland cemetary, local geology, Dayton inventions, and more
two walking tours
children's program
open house at Hawthorn Hill
special dinner for members
plus favorite annual events, such as the Wine tasting in May, the Classics on the Lawn car show in August, and the fall photo shoot.
Contact Us:
Long-Romspert Homestead
1947 Far Hills Ave.
Oakwood, Ohio 45419
(937) 299-3793
info@oakwoodhistory.org
Directory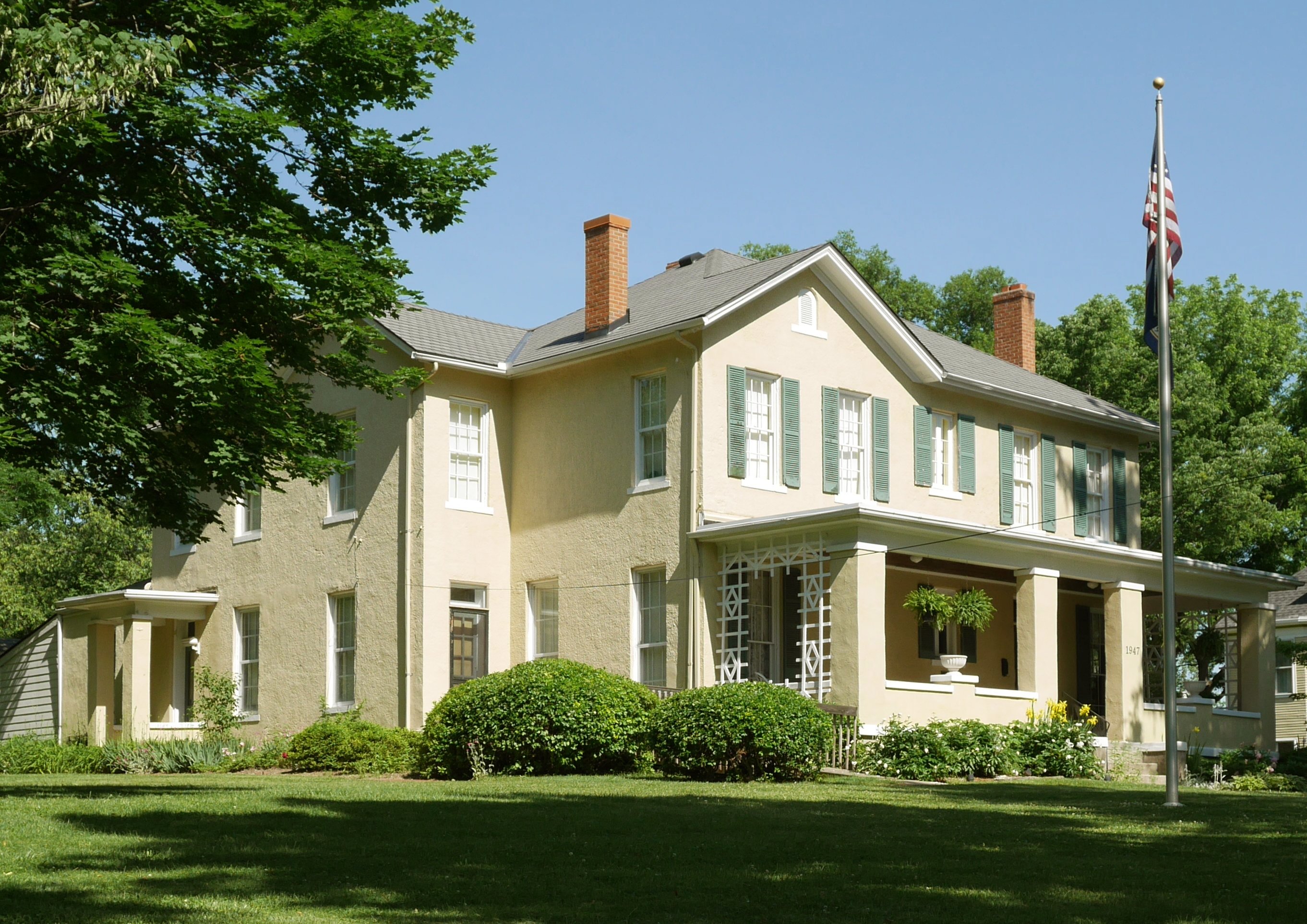 A Fabulous Fall Photoshoot
Thanks to all who signed up to have their photos taken by Betty Cochran on our beautiful homestead property. Almost all of our time slots filled, making for a successful fundraiser. We appreciate your support and we hope you enjoy your pictures for years to come! MANY, MANY THANKS to Betty Cochran for her work. You're the best!
Background photo, and many other photos throughout this website, by Leah Konicki, ©2014.
---
©2014 Oakwood Historical Society
1947 Far Hills Avenue | Oakwood, OH | 45419
(937) 299-3793
info@oakwoodhistory.org