Our online Store
Oakwood: Our Home on the Hill
This charming documentary and history of Oakwood was created in our centennial year, 2008. The DVD includes a pictorial history of Oakwood including the 1925 construction of Schantz Avenue, the 1923 Smith School Circus, the 1944 Harman School Maypole and much, much more. It also features the unique architecture of Oakwood with pictures of Oakwood homes - then and now. If you enjoy living in Oakwood, you will want a copy of this DVD!
The Costas Family Story
In 2012 the Costas Family generously shared their "time capsule" house with our community. When Oakwood Historical Society's curators and historians started to research their story, we found amazing primary resources and artifacts that were preserved in place and in storage. Two sizes: 8x8 or 12x12.
Oakwood: The Far Hills
A history of Oakwood written 1983 celebrating the city's 75th anniversary: 180 pp, new 2008 edition introduction, chapter notes, and index.
Schantz Park Historic District
A self-guided tour.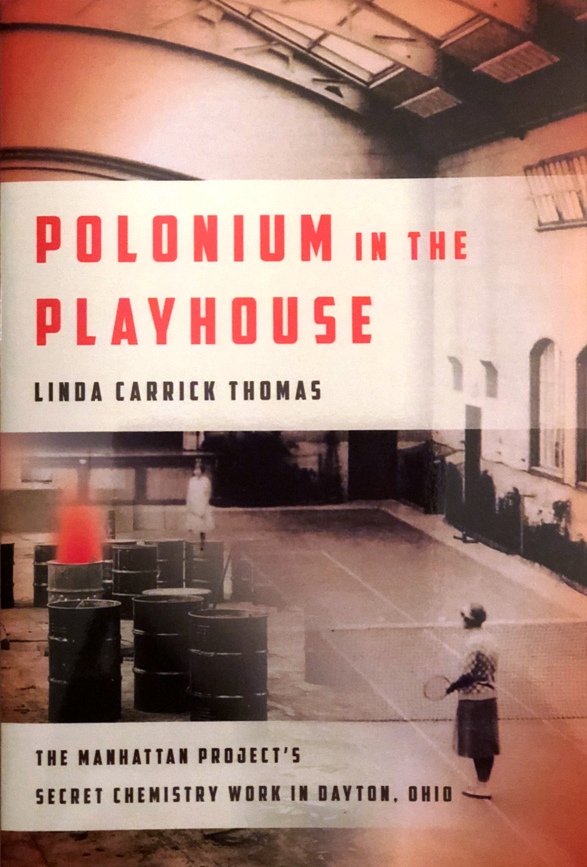 Polonium in the Playhouse
Written by Linda Carrick Thomas, granddaughter of Manhattan Project Administrator and Director of Monsanto, Charles Allen Thomas. Learn about the Manhattan Project's secret chemistry work in Oakwood, Ohio. Softbound, 140 pages
Beautiful Shafor Heights
A reprint of the c. 1920 advertising Brochure of Shafor Heights. Includes images from primarily the 100 and 200 blocks of Beverly, Dixon, Wisteria, and Shafor avenues.
Shafor Heights
A self-guided walking tour.
Discover Woodland Days
Depicts a cross section of individuals, famous and infamous, notable and unknown who have made Woodland Cemetery and Arboretum their final resting place. 28 pages
Flood of Memories
A vivid pictorial account of the 1913 flood with images from 1913 and today, published by by the Miami Conservancy District, photography by Andy Snow. Hardbound, 128 pages.
The Place to Live
A reprint of the 1915 advertising book for the Schantz Historical District: 50 pages.
Memorial brick
Please call us for information.
Oakwood High School ornament
Currently out of stock
Long-Romspert Homestead ornament
Smith Memorial Gardens ornament
---
©2014 Oakwood Historical Society
1947 Far Hills Avenue | Oakwood, OH | 45419
(937) 299-3793
info@oakwoodhistory.org