2017 Herb Garden Academy
Herb Garden Academy
Designed for the older elementary and tween student, this program will build on basic knowledge about general gardening. We will get your child up to speed if gardening is new to them. We will be growing a number of herbs that can be used in the kitchen and home as well as some organic vegetables, and plants to attract pollinators. There will be a hands-on project with each session. We will use the renovated antique stoves at the homestead when we cook!
WHO: Students in Grades 4 to 7. Total group size will be small, so register soon!
WHERE: The kitchen garden located behind The Oakwood Historical Society at 1947 Far Hills
WHEN: Monday evenings at 5:00 p.m. to 6:30 p.m. (except when noted) from June to October: June 5, 19, July 10, 24, August 7, 21, September 11, 25, and October 2, 9, and 16. Classes will last 1.5 to 2 hours, depending on the project.
COST: $90 members, $110 non-members. For information on becoming an Oakwood Historical Society member, visit www.oakwoodhistory.org/get/join.html
Contact Linda Pearson at 937-648-9702 or lindapinoh@gmail.com for any questions.
This activity is neither school-sponsored nor affiliated with Oakwood City Schools. Permission to distribute or display material is not implied agreement of its contents by either the administration of the school, the Superintendent, or the Board.
Help Us Document Oakwood History!
Help Document the City of Oakwood for Future Generations.
Want to stroll the streets of Oakwood this summer, taking photos on a family walk or with your dog? Want an excuse to take a leisurely walk with friends on a beautiful summer day?
One of the most frequent requests we get at The Oakwood Historical Society is for vintage photos of residential homes. Unfortunately, unless someone has donated a collection of photos, the answer is often "no". We are hoping to remedy this situation for future residents.
Our goal is to take photos of every building in Oakwood, and there are more than 3,000! To do this, we are asking for volunteers to take pictures of homes and buildings within specific areas of the city.
The sign-up begins this Saturday at the Wright Memorial Library Volunteer Fair, June 3, from 11 a.m. to 2 p.m. Come to the display table for The Oakwood Historical Society where you can register and obtain instructions, as well as city map sections. If you can't come to the Volunteer Fair, you may also register at the upcoming Oakwood Farmers Market.
Help us to preserve the past, present, and future of Oakwood, and have a lovely time doing it! At the end of the summer, there will be a special get together for all our volunteers.
Questions? Call Linda Pearson at 937-648-9702 or lindapinoh@gmail.com for any questions.
Far Hills Speaker Series!
The Mound Builders
Mark Risley, The Oakwood Historical Society
Sunday, June 4, 2 p.m.
Wright Memorial Public Library
1776 Far Hills Ave.
On June 4th, Wright Memorial Public Library and The Oakwood Historical Society presents "The Mound Builders" with Mark W. Risley as their Far Hills Speaker Series continues. When early explorers came to the Ohio Valley region, they found numerous, mysterious earthen structures in the forms of mounds, enclosures and effigies. This program explores many of the area's ancient earthworks and the people who built them, their reasons and fates. It will also touch on new discoveries, some of the geological aspects of the areas in which the earthworks were built and recent, updated theories on how the first people came to the Americas.
The presentation is Sunday, June 4th at 2:00 PM at Wright Library, 1776 Far Hills Ave. in Oakwood. This program replaces "Polonium in the Playhouse" which will be rescheduled at a later date. We apologize for any inconvenience. Join us as we explore this fascinating aspect of Ohio's ancient past.
This program is free and open to the public.
Upcoming Events
June 4, 2 p.m., Far Hills Speaker Series - The Mound Builders, Wright Memorial Public Library
August 20, 12 p.m. - 4 p.m., Classics on the Lawn, Long-Romspert Homestead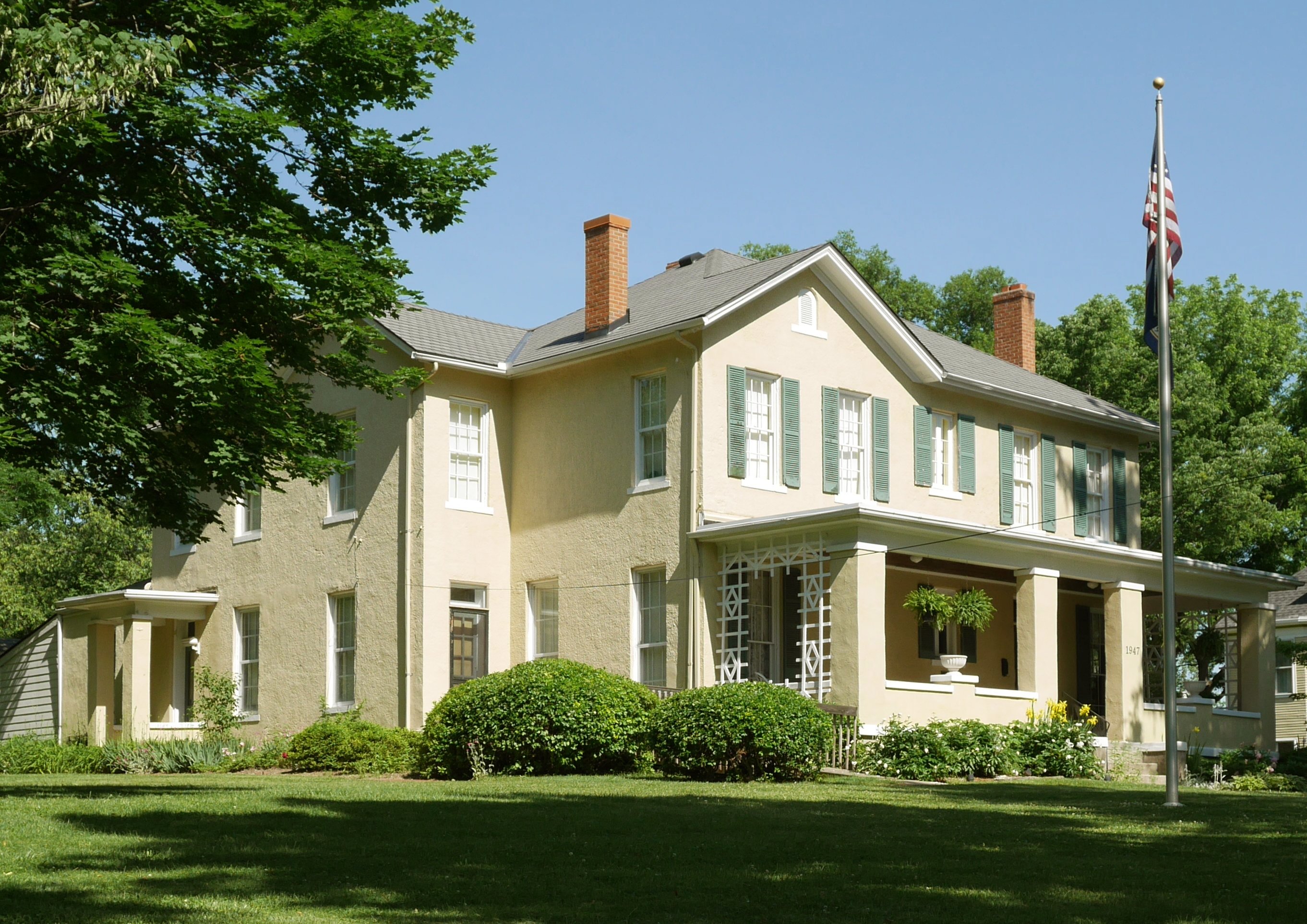 Blueprints
See a list of blueprints rescued by the historical society. These will be made available at future events.
---
©2014 Oakwood Historical Society
1947 Far Hills Avenue | Oakwood, OH | 45419
(937) 299-3793
info@oakwoodhistory.org
Many photos throughout this website by Leah Konicki, 2014.